Episodes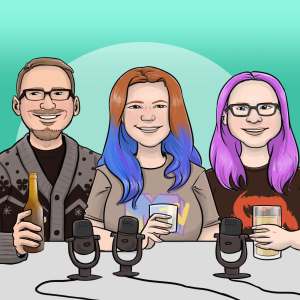 Wednesday Sep 15, 2021
Wednesday Sep 15, 2021
This week we're talking all about conspiracies from Georgia!
Hear about Altie the Sea Monster, Lake Lanier, the Georgia Guidestones, and the Coweta Murder.
Haunted Margaritaville? YEP. We also revisit whale dicks, and talk about R.C. Cola's part in the apocalypse.
We've got a promo for Paranormal Burrito... go find him. Follow him. Stalk all his shit. He's fabulous.
AND.... we've got a contest! But you'll have to listen closely to figure it out!
Don't forget to find us everywhere. Rate/Subscribe/Review, and all that jazz.
And, if you insist on supporting us.... find us on Buy Me a Coffee.... where you can contribute booze.