Episodes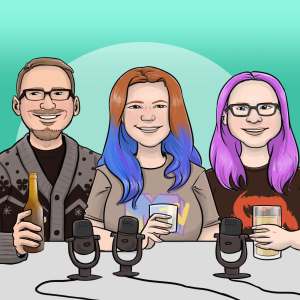 Wednesday Apr 12, 2023
Wednesday Apr 12, 2023
HAPPY REX MANNING DAY!!!
This week we're joined by the amazingly awesome Ethan Embry! Join us as we talk about Rex Manning Day, Festivus, Treat Yo Self Day, and the Great Glitter Conspiracy!
Promo by Family Plot! Go find em... they're fabulous!
Thank you again to Ethan, he put up with our drunken ramblings and was so fun to chat with!
VIDEO AVAILABLE ON OUR YOUTUBE CHANNEL. Go subscribe or whatever.
As always, if you're having a good time, head on over to wherever and leave us a review. If you're not, head on over to www.drunktheory.com and leave us a voice message about why we suck. If it's funny enough, we'll play it on the next episode.
Rock On! I hope you like Blue Cheese...