Episodes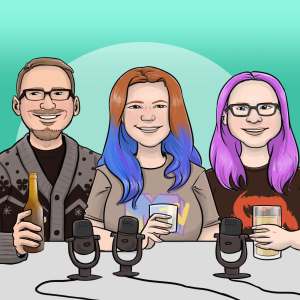 Wednesday Jul 14, 2021
Wednesday Jul 14, 2021
It's our PODVERSARY!!! We've got CHATSMASH! We've got Joe Moe!
We're talking all about our Haunted Objects and a lot of other random stuff.
VIDEO VERSION AVAILABLE ON YOUTUBE: https://www.youtube.com/c/DrunkTheoryPodcast
Thank you all so much for putting up with us for a whole year. We're super excited to see what this next year brings!
Be sure to find Chatsmash wherever you get your podcasts. Go find Joe as well. He's out there somewhere, being cool.
ALSO, BIG NEWS:
We'll be at Days of the Dead in Atlanta Aug. 27 - 29! Come by and say hello! We've got merch and a fun conspiracy game to play.... you don't want to miss it!