Episodes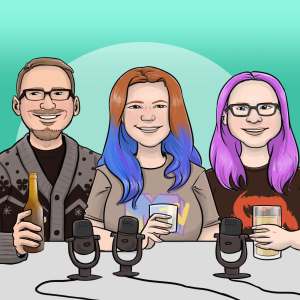 Wednesday Aug 18, 2021
Wednesday Aug 18, 2021
This week we're joined by Rashad and Lite Brite from Blood & Firewater Podcast, talking all things witchy!
Witch Doctors, Witch Hunters, the Vinegar Lady, Roots?!?!? We've got it all!
Make sure to find Blood & Firewater wherever you get your podcasts and give them a follow! If you're having a good time with us make sure you leave us a review or drop us a message at www.drunktheory.com
We'll be in Atlanta, GA for Days of the Dead August 27th - 29th, so stop by and say hello if you can!
Promo for the Derek Duvall Show included... make sure to follow him as well!